Do you know who is Dean Henderson and for which English club he is playing in 2022. After reading this footballer Dean Henderson biography you will get to know about Dean Henderson club, records, personal life, net worth and many more.
Who is Dean Henderson
Full name of Dean Henderson is Dean Bradley Henderson and he was born on 12 March 1997. Dean Henderson Is a professional English footballer who plays a role of goalkeeper for one of the most popular club "Premier League Club Nottingham Forest" on loan from Manchester United and he is also an important player in English national team.
Dean Henderson Biography
First professional contract of Dean Henderson was with Manchester United which he signed in 2015 and later extended it in 2018 upto 2022. Dean Henderson made his debut for Manchester United in the third round of the EFL cup playing against Luton Town. More importantly Dean Henderson also been loaned to few other teams. Dean has played various lower division and made his debut for premier league in 2019 for Sheffield United. Footballer Dean Henderson Represented England under 16,17, 20, 21 and senior levels.
Dean Henderson Career Mode
Manchester United – Dean Henderson Joined the Manchester United Academy at the age of 14 years Before joining Manchester United he spent 6 years at Carlisle United. In 2013 14 season Henderson became regular goalkeeper for u-18 team. In season 2014 -15 Dean Henderson continued his good performance as a goalkeeper and impressed selectors his teammates coaches and people. He made 25 appearances but unfortunately got injured at end of the season. He was UN nominated for Jimmy Murphy young player of the year but unable to achieve and the profile was won by Axle Tuanzebe. In the year 2015 Dean Henderson signed his first professional contract with the club.
Dean Henderson loan deal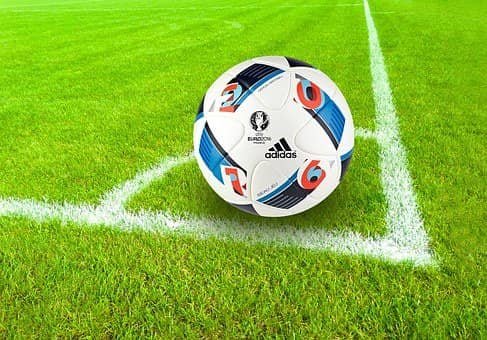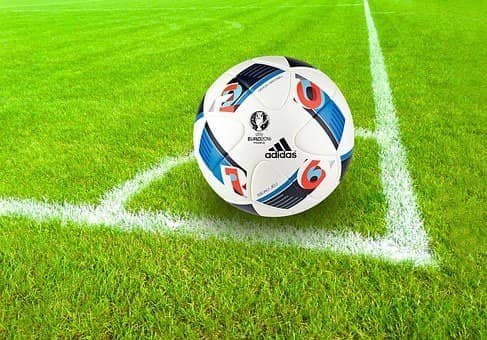 2016 Dean Henderson loan move – In 2016 Dean Henderson loan to National League north Club Stockport Country for 1 month. On January 2016 Dean Henderson played a 1-1 draw against Nuneaton town.
2016 -17 loan to Grimsby town – On 31 of August 2016 to beginning of January 2017 Dean Henderson joined League two club Grimsby Town on loan. Dean Henderson was the second choice goalkeeper when he started his career in Grimsby town and James McKeown was the first choice goalkeeper at Grimsby town club.
2017-18 Dean Henderson Loan to Shrewsbury town – For 2017 – 18 season Dean Henderson Joined league one club Shrewsbury town on loan. In the beginning of the new season Dean Henderson was given a number 1 shirt. Dean made his debut for Shrewsbury town against Northampton town in the opening game of the season where Dean Henderson club won by 1-0 win.
2018-20 Dean Henderson loan to Sheffield United – With his parent club on June 2018 Dean Henderson signed a two-year contract extension. On 18 june Dean Henderson signed championship club Sheffield United on loan upto 2018-19 season end. Dean Henderson won the young player of the club award during the 2018-19 season long. Dean Henderson signed a new contract on 25th of july 2019 with Manchester United until 2022.
2020-2022 Manchester United first team Henderson – For the very first time Dean Henderson was selected for the Manchester United senior team 14th august 2020. On 26th of august Dean Henderson signed a new long-term contract with Manchester United upto 2025.
2022 23 Dean Henderson loan to Nottingham forest – On 2nd july 2022 it was announced that Dean Henderson is joining a newly promoted premier league club Nottingham Forest for team 2022 – 23 season on loan.
International career – Dean Henderson has represented England at under – 16, 17, 20, 21 and senior level tournaments.
Dean Henderson Playing style
Dean Henderson is known for his actions with both his hands and feets as a goalkeeper. He is able to catch the punched high ball in the air, claim crosses is his ability. Mark Critchley of the Independent has appreciated Henderson as a "Vocal presence in a Goal" Chali from online newspaper independent as described local as a vocal. Dean Henderson's is well known for his sharp goalkeeper reflexes. 
Dean Henderson Personal life
On 12 March 1997 Dean Henderson was born in Whitehaven, Cumbria. During his schooling he like to play cricket and he was a wicketkeeper batsman but slowly his interest turned into football and he chose his career in football ahead of cricket. In football Dean Henderson started his career as a outfield player and after developing goalkeeper skills he switched as a goalkeeper in football. Dean Henderson Support hope house by shaving off all his head hairs during his Shrewsbury town contract.
Dean Henderson Records
27 may 2019 – On 27th of may 2019 Dean Henderson achieved two Guinness World Records Titles.
Dress as a football goalkeeper in fastest time 49.51 seconds.
Most football head passes in one minute (two player team). Dean Henderson and Jake Clarke Salter.
FAQ
Who is Dean Henderson?
Dean Henderson is an English football player. He is a goalkeeper and currently playing for Nottingham forest football club.
Which is Dean Henderson current club?
What is the Dean Henderson height?
What is the age of Dean Henderson in 2022?
Dean Henderson was born on 1997 and he is 25 years old now.
What is the Dean Henderson's salary per week?
Dean Henderson wages per week is estimated around $145754.
What is Dean Henderson net worth?
$31.5 billion is an estimated net worth of Dean Henderson in 2022.