Cricket academy fees may differ country to country and state to state. Cricket in Canada is in the beginning stage which is a good opportunity to those who are willing to build their carrier in cricket.
Cricket academy fees per month in USA England India
Cricket Academy fees per month in India
In Asia cricket is one of the most popular game. India is the hub of cricket and all countries wanted to play with India due to the huge audience. Cricket academy fees in India differ from state to state and city to city. In metropolitan states such as Delhi, Mumbai, Bangalore and Kolkata the cricket coaching fees are higher in comparison to some other states including Uttarakhand, Himachal Pradesh and Jammu and Kashmir.
Usually the cricket coaching fees are divided in two parts. In the beginning when you are joining the cricket club for the very first time you have to pay a registration fee. Registration fees are such fees that are paid once. After paying registration fees the candidate is bound to pay cricket coaching fees on a per month basis to the concerned coaching or academy. In big cities like Mumbai and Bengaluru one time registration fees might be between Rs 7000 to 10,000 and they may collect per month basis fees around Rs 5000 to Rs 6500. This is the estimated fees however some of the academies may have bit lesser or bit higher fees.
In states like Uttarakhand and Himachal Pradesh cricket academy fees are somewhere between Rs 2000 to Rs 5000 per month. One has to pay Rs 2000 to Rs 6000 in the beginning as a registration fee. In this amount they might also get 2 uniforms for practice and matches. When a candidate becomes a player and plays in Ranji Trophy or gets selected in IPL or Indian team and in this case that particular cricket academy gets acknowledgement. With the help of this fame they may also increase the per month and registration fees of cricket in their academy. If you are paying rupees 2000 per month then you have to pay rupees 22000 in a year. Apart from coaching fees you also have to invest in some other important equipment which are discussed below.
Cricket club in Houston United States of America
It is a club where overseas players can also apply. To apply here first you need to create a good and standard profile. Your cricketing CV should be professional and one must email professionally. You can use the latest technology of chat GPT to create a professional resume or emails free of cost. It's correct that one can easily search cricket clubs in Australia and England countries due to popularity of cricket and availability of data. Whereas United States, California and Canada cricket club information is not easily available due to less popularity of cricket in US countries. Therefore lots of people who want to play cricket for Canada or other US countries dont know about clubs and eligibility. In the USA cricket academy fees are around $75 to 300 dollars per month.
Cricket academy in Canada
Toronto Cricket Academy.
Brampton Masters Cricket Academy.
Vancouver cricket Foundation.
Edmonton Cricket Academy
Calgary Cricket Academy.
Other cost
It doesn't mean if you are joining a cricket academy you only have to pay fees only. Instead you have to buy some important equipment like a cricket kit including a bat, pads etc. Price of a simple cricket kit in India is Rs 5500 and you have to purchase a leather bat which most of the time is not included in the kit. Apart from the bat, a purpose hammer is required and batsmen prefer to purchase it on the priority basis. Some Cricket Academy may offer you this thanks but most Cricket Academy do not offer equipment and candidates have to purchase all the required sports equipment for practice sessions.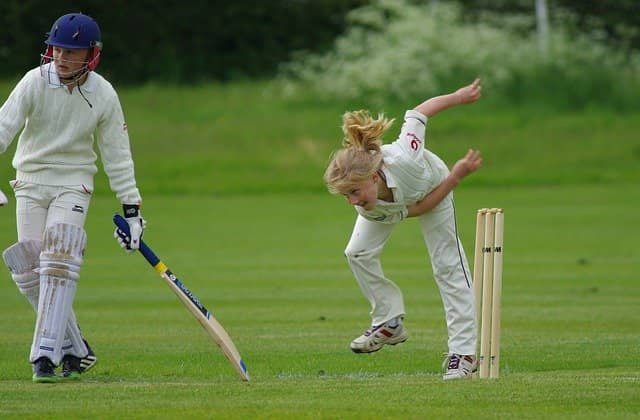 How to become cricketer without cricket academy
If you are not able to join cricket academy due to financial problem or some other problem. Don't worry you can still become a cricketer but you have to make a proper road map and practice schedule for cricket practice sessions. Don't ever compromise with the time table and time table should be well managed. It should not clash with your tuition or other coaching classes or if you are doing job then manage it accordingly.
FAQ
What Is cricket academy fees in India?
Rs 2000 to Rs 7000 per month according to locality and cricket clubs.
What is cricket academy fees in Canada?
What is cricket academy fees in England?
100 to 500 pound sterling per month.
I want to join cricket academy in Australia what is the approximate fees?
100 to 500 AUD per month.
Please tell me New Zealand cricket academy fees?