Welcome, male and female players you want to become a cricketer but facing doubts like what is last age to play cricket? When I can start playing cricket? Can I play cricket at the age of 22 and best age to start cricket career etc. Don't worry all the age related queries are given here.
If you are planning to make your career in cricket then you might be wondering about last age to play cricket.
Last age to play cricket 40 years above
Best age to play cricket – Cricket is the most popular game in India and most people want to become cricketer. While starting a career in cricket the first question strikes the minds of most people is can I start playing cricket at 24! Can I play cricket at the age of 19, 17, 16 or 25. The answer is yes you can start playing cricket at any age because there is no age limit decided by ICC to begin your journey in cricket. Now you can take a long breath and start making your strategies to apply for cricket.
You must thank the BCCI and ICC for not making any rule again age however there are some specific categories under which you can apply for cricket. Under 14 under 16 under 19 are some age categories which are designed by cricket organizations.
Cricket age eligibility to become cricketer
There is no cricket age limit in India to become a cricketer or to apply for cricket trials. You can thank you to BCCI for not making any rule against age this gives extra opportunities to those people who are passionate about cricket but reached the higher age graph. First you need to understand the age categories for cricket, there are few age categories designed by ICC. Under 14, under 16, under 19, under 23 are some specific age categories according to the regions and if you are above 23 years then you can apply in the open age category.
Open age cricket
Now let's understand what is open age cricket? It is an age category in cricket, space created for those people who desire to become cricketer but due to some personal and financial reason they did not apply for cricket and forcefully do jobs. When these people want to come back in cricket there must be a gate open for them because age is just a number and talent, passion, dedication and hardwork is above the age.
This simply means it doesn't matter if you are above 25 years, 35 years or 45 years if you have courage, if you have passion, if you have fitness and if you have skill then you can definitely beat the age and become cricketer.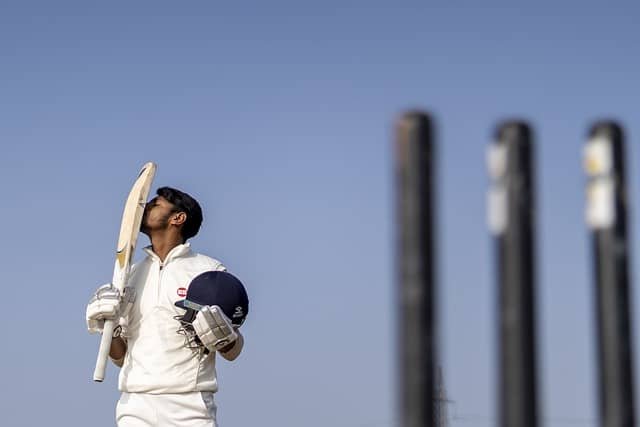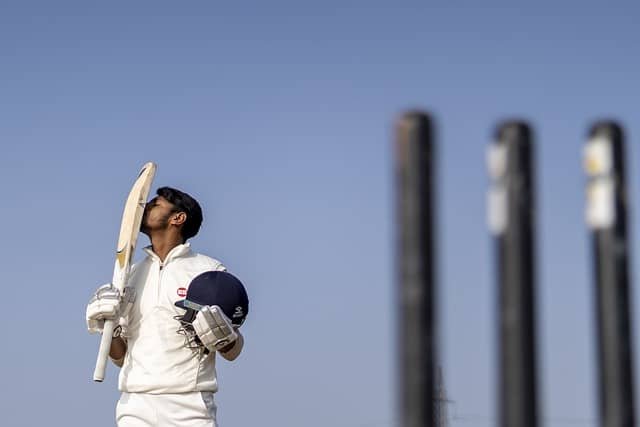 There are few examples of players who are playing domestic and international cricket at the age above 45 years and 50 years.
praveen tambe cricket debut age 40 years
Praveem Tambe debut age – Do you know who is Pravin Tambe? If you don't know about him then you must research about him. People often thinks to become Virat Kohli, Mahendra Singh Dhoni or Sachin Tendulkar but the reality is that they have to struggle like Pravin Tambe to find place in Indian cricket team. They have to fight against the age bar, you can watch the movie Kaun Pravin Tambe which shows the journey of a cricketer who fight against age, job, family and society to become cricketer and one day he achieved his desire.
Pravin Tambe is a man who started his cricket journey in IPL's at the age of 40 years and today he is 51 years old and still playing IPL. Pravin Tambe is a man who proved that the age is just a number. What you need to become successful is hard work, passion, dedication and honesty towards your sports. A person might like to buy expensive things like apple mobile, apple watch etc from apple.com but the people who can leave all the comfort, desire, high status just for cricket, there are always high chance to achieve the goal in any field.
Wasim Jaffer age is 44 years and he is still playing Domestic Cricket. Wasim Jaffer is yet another example of determination and consistency. Wasim Jaffer plays for Mumbai Ranji team and is also popularly known as "Bhishma Pitamah" of cricket. Wasim Jaffer is a player who scored the most runs in domestic cricket even more than Sachin Tendulkar. Ayesha Jaffer is Wasim Jaffer's wife and according to her Wasim Jaffer has special place for cricket in his heart.
faq
What is the age limit for playing Cooch Behar Trophy?
To play Cooch behar trophy player should be 19 years old.
What is the maximum age to play cricket?
There is no age limit for any cricketer or sports person to play for India. If your fitness, stamina and your recent performance is with you then you can debut at any age.
What is the age limit for cricket?
ICC has made a minimum age policy for players and according to that policy a player must be 15 years old to play international cricket.
Who is the oldest cricketer to debut for India?
41 years and 27 days old Rustomji Jamshedji was the oldest cricketer to debut for India. The match was against England in 1933″.
Can I play cricket at the age of 30 years?
Yes, you can play cricket after 30 years. Thankfully age is not the barrier in cricket, it depends on your skill, fitness, stamina and passion and you can make your debut at any age.
Can I play cricket at the age of 40 years?
Yes, definitely yes, because there is a minimum age policy to enter in the international cricket but there is no maximum age limit in cricket described by ICC. Praveen Tambe played his debut match at the age of 41 in IPL's.