Are you searching How to become a cricketer in india! After reading this article your search will be over for this query. This article is not going to explain about practices instead you will get the accurate information and by implementing it you can achieve the chances of becoming cricketer.
How to become a cricketer in india
To become a cricketer you have to give "Cricket Trials". People often think that they have to play in cricket academy to become a cricketer but that's a myth only. It is not compulsory to play in cricket academy instead giving cricket trials is more important to become a cricketer. you have to cross the three levels to play for India.
District cricket trials – The very first and basic step to begin the process of becoming cricketer is to give district level cricket trials of your region. Every state contains various districts and there are two responsible authority of cricket Associations. They are known as state cricket association for state level cricket and district association for district level cricket. Both these cricket associations are bound to work under BCCI rules and regulations. If you want to become a cricketer you must give the state level cricket trials of your district. These cricket trials usually held from February to March end. However, the date of district cricket trial may differ according to region. Generally, the date of district level cricket trials of each district publishes in the popular newspapers such as Amar Ujala and Dainik Jagran. They publishes the date 15 to 20 days before cricket trial of district level. Therefore you must keep an eye on your local newspaper addition of Dainik Jagran and Amarujala. Hope you are enjoying reading this article, keep reading it.
Cricket practice is different thing and Cricket Trials are different. if you keep practicing the whole your but Do not give cricket trials then the practice is not worth. First of all you have to make sure that you should not miss district level cricket trials because district cricket is the very first step to become a cricketer. You have to maintain a schedule and practice for cracking the district level cricket trials.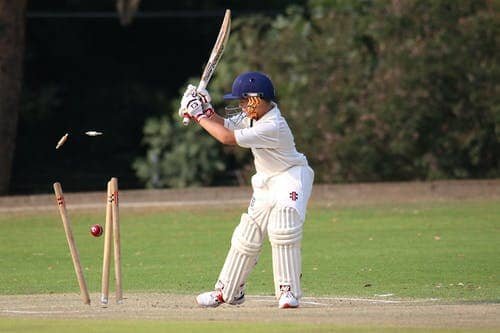 State level cricket trials – Once you start playing cricket in your district level cricket team you becomes eligible for state level trials. You may get selected or eligible directly to state level if you qualify SGFI and some other important cricket tournaments from your school. Mostly you have to play district level first and perform continuously in the district level tournament to get selected in state level cricket team.
Domestic cricket – Last but not least, domestic cricket is the most important phase of the cricket to become a cricketer. To reach domestic level cricket you have to cross first two hurdles district level cricket and state level cricket tournaments. Once you get selected for Ranji Trophy, Vijay hazare trophy, Dilip trophy you gets more chances to get noticed by the selectors.
Last age for cricket trials
Student often search how to become cricketer after 10th? You can start giving cricket trials from the age of 12 years and thankfully there is no upper age limit. Meaning if you turn 40-45 year old and now you want to follow your passion then also  you are eligible for cricket trials under open age category. Pravin Tambe is the recent example of open age category trials. Started his cricket journey at the age of 41 in IPL matches and today he is 50 years old and still playing IPL cricket matches. This straight means age is just a number and cricket gives opportunity to talent. Ages are divided in different categories like under 12, under 14, under 16, under 19, under 21, under 23 and open age category. Open age category is for those people who are above 23 years. They can apply for cricket trials under this category. 
FAQ
From where I can get district cricket trial date?
You have to keep an eye on Dainik Jagran and Amar Ujala newspapers. These newspapers publishes cricket trial dates every year around Feb-March. You should also visit the district cricket association of your religion to get the approximate date of district cricket trials.
Which newspaper publishers district level cricket trial dates?
Well known newspapers Amar Ujala and Dainik Jagaran publishers district cricket trial dates every year.
What is Ranji Trophy?
Ranji trophy is a domestic cricket tournament and every youngster dreams to play Ranji Trophy from their state.
How to become a cricketer in India after 12th?
To become a cricketer you have to cross three barriers step by step. 
1. District level cricket.
2. State level cricket.
3. Domestic level cricket.
When the district level cricket trials takes place?
Cricket trial may occur at different time in different districts. You have to confirm the date and timings of trials from cricket association or Amarujala and Dainik Jagran newspapers. Usually district cricket trial occurs around Feb to March.
Thank You So Much – Hope you liked this article and got your answer. You can share this article with your friends.
Read More