Hi, everyone today I am going to tell you about my passion. And cricket is my passion I am living it. In this cricket article you will got to know how to become cricketer? What is the last age to play cricket and more.
Cricket is my passion iam living it
India is the country of cricket where we are grown up playing cricket in gullies and mohalla's. Even I want to become a cricketer but failed due to un awareness, no knowledge and job related atmosphere. While studying in school I always used to think how to become a cricketer! How can I play cricket for India etc. My aim was only to play cricket and cricket is still my passion therefore I have started writing articles about cricket. In my school days I was afraid and my hesitation did not allowed me to ask my sports teacher that I want to become a cricketer and I want to play cricket for India neither they asked me about my passion. Still I was happy and motivated but I was surprised when I saw my sports teacher did not know that I am opening batsman for my school for inter school tournament. Hope you are enjoying reading if yes continue reading.
It was my first sports tour which is going to held out of station. Therefore me and my dady went to meet my sports teacher before the cricket tournament and dad asked teacher to take care of my son. At that time my sports teacher said if you will get 5 balls to play then hit 5 boundaries and I was thinking why he is saying this as I am an opener of team and I will definitely get more than 5 balls in 20 over match. Anyways, I was studying in 10th class and after graduation I did some BPO job in Delhi but my passion pulled me back into the cricket ground. Now I want to do job where I can play cricket therefore I did bped and joined schools and sports companies as a cricket coach. Now, after doing jobs as a cricket coach in schools and companies for various years I got to know how we can become cricketer, which tournament we have to play to become cricketer! 
And I decided to start my cricket journey as a professionalize writer so that I can remain connected with cricket through out my life. Moreover, I can help kids like me who want to play cricket from school days but don't know what to do? Thankfully cricket is in my blood and I have got sports cells from my daddy. My dad is my ideal and dady100 is dedicated to my dady. He belongs to army as a sports coach and we used to call him dady therefore I started this cricket website as dady100.com.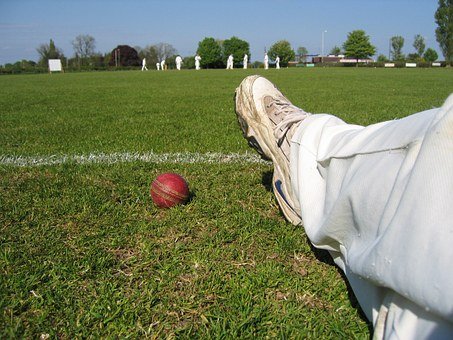 How to become a cricketer
To become a cricketer one have to play a various tournaments and to play these tournaments you have to give cricket trials related to these tournaments. whether you are studying in school, college or doing any job you have to play district cricket to enter in the cricket world. It simply means district cricket is the platform from where you can begin your cricket journey. after playing district cricket you have to play State Cricket and by playing State Cricket you can reach to the domestic cricket. Domestic cricket means beginning of your cricket dream because after performing regularly in Domestic Cricket you might picked by cricket selectors for Indian cricket team or IPL. Enjoying reading our this cricket article keep reading till the end.
How to play district cricket
To play district cricket you have to give district cricket trials first. You can participate in district cricket trials by playing in a cricket club or directly without playing in any cricket club. The most complicated part of of this trial is you may miss the dates of trial due to late announcments. Usually, district cricket trials occurs in the month of February, March or April depending on the states and districts. The trial date for various regions may differ according to their policies. One good thing is that district cricket trial dates are published in trustworthy Dainik Jagran and Amar Ujala news papers so you have to keep I on these newspapers. These newspapers also publishes the trial dates before 15 days or one week only because they also did not able to get the updates from the higher authority.
How to play state cricket
You can play State Cricket after playing and performing good performance regularly in district cricket. You may get selected through some school tournaments directly to the district cricket as well as in state cricket but your school must make you available for that tournament. Moreover, most of the schools are not aware of these tournaments so it will be better for you to go through the district cricket tournaments.
last age to play cricket
There are under 14, under 16, under 19 professional cricket tournaments to begin your career as soon as possible. Thankfully there is no age limit designed by BCCI which can stop any cricketer to play cricket at any age. There is no age limit to become cricketer. Meaning is clear if you are 22 years old, 35 years old or 48 years old you can start playing cricket at any age. You are eligible for all forms of cricket trials including district cricket trials and other domestic cricket trials. Praveen tambe is the current example who started his cricket journey in IPL at the age of 40's. Wasim Jaffer is known as Bhishm Pitamah of domestic cricket and he his still playing ranji and other important domestic cricket at the age of 44 years.
Read More on Cricket
How to play a Yorker ball in cricket