India U19 vs Bangladesh U19 Highlights – U19 World Cup 2022, India vs Bangladesh: India beats Bangladesh by 5 wickets and Reached semi finals. Yet another victory by team India and it was a quarter final against defending champion Bangladesh in Coolidge Cricket Ground, Antigua. Way back on 9th of February 2020, Bangladesh defeated India in the U19 world cup finals held in South Africa at Potchefstroom based on Duckworth Lewis Method. It was first U 19 world cup victory achieved by Bangladesh.
india u19 vs bangladesh u19 super league quarter final highlights
On 29th of January 2022 (Saturday) at Coolidge Cricket Ground, Antigua (West Indies). India Registered 4th consecutive win in the under 19 world cup 2022 and this time U19 Indian boys defeated defending champion Bangladesh by 5 wickets. By defeating Bangladesh India reaches in semi finals and according to u19 world cup 2022 schedule semi final, India will play against powerful Australia in the super league semi final on Wednesday, February 02.2022.
It was a small score made by Bangladesh and India need to chase only 112 Runs in the super league quarter finals. It was a shaky start by India and they loose early wicket of opener Harnoor singh in the second over only. Harnoor got out with no score (duck), he was got out by Bangladeshi pace battery Tanzam Hasan Sakib. Now Angkrish Raghuvanshi and vice captain Shaikh Rasheed got together at the crease to watch the opening spell of Bangladeshi Pacers. It was a good 2nd wicket partnership between both the players, they contributed 70 Runs for second wicket partnership. In the 21st over Ripon Mondal broke the partnership by Raghuvanshi's dismissal (44) and this made skipper Yash Dhull to reach at the middle of the ground.
Soon India batting started shattering by the dismissal's of Rasheed at 26 Runs and Sidharth Yadav at 6 Runs only thus India was reduced at 82/4 in the 24th over. However, the target was not big (112 Runs) so India managed victory 19.1 overs before. In the end Indian U19 skipper Yash Dhull was 20* and Kaushal Tambe 11*, Kaushal finished the match by hitting a tower high six.
Ravi kumar u19 bowling speed destroyed bengladesh batting line up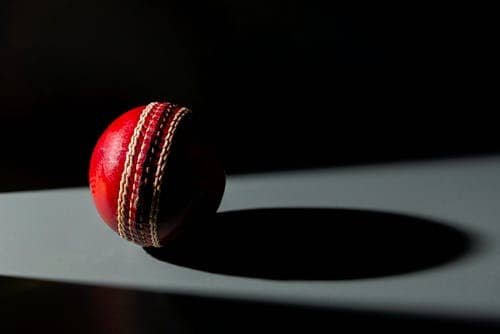 Bangladesh was all out at the small total of 111 Runs only within 38 overs and Ravi Kumar U19 Cricketer was responsible to put Bangladeshi batsman in backfoot. Ravi kumar took 3 wickets in no time and put defending champion Bangladesh straight away into the backfoot 14/3 in the 8th over. Bangladeshi batsman failed to score and only able to contribute a bit for their team, Mahfijul Islam scored 2 Runs, Iftakher Hossain Ifti (1) and Prantik Nawrose Nabil (7) all main batsman failed to score a decent target. Only SM Meherob was able to score of 30 Runs and Ashiqur zaman contributed 16, in the end Bangladesh batting lineup was collapsed by giving a tiny target of 111 Runs only.
India vs Bangladesh u19 world cup 2022 scorecard
Bangladesh playing Xi – Mhfijul Islam, Iftakher Hossain Ifti, Prantik Nawrose Nabil, Aich Mollah, MD Fahim (WK), Ariful Islam, SM Meherob, Rakibul Hasan (C), Ashiqur Zaman, Tanzim Hasan Sakib, Ripon Mondol
India playing XI – Angkrish Raghuvanshi, Harnoor Singh, Yash Dhull, Raj Bawa, Kaushal Tambe, Dinesh Bana (WK), Anishwar Gautam, Vicky Ostwal, Rajvardhan Hangargekar, Vasu Vats, Ravi Kumar
Match Notes – India U19 vs Bangladesh U19, Super League Quarter Final 2. Bangladesh U19 all out 111 Runs, India U19 achieved target 117/5 in 30.5 overs
U19 India
| | | | | | |
| --- | --- | --- | --- | --- | --- |
| Batsman India | Runs/Balls | 4s | 6s | SR | Out |
| Angkrish Raghuvanshi | 44 Runs (65 balls) | 7 | 0 | 67.69 | C-Prantik, B-Ripon Mondol |
| Harnoor Singh | 0 (3 balls) | 0 | 0 | 0 | C- MD Fahim, B- Tanzim Hasan |
| Shaik Rasheed | 26 Runs (59) | 4 | 0 | 44.06 | C- MD Fahim, B-Ripon Mondol |
| Yash Dhull | 20* Runs (26 balls) | 4 | 0 | 76.92 | Not Out |
| Sidhart Yadav | 6 Runs (9 balls) | 1 | 0 | 66.66 | C-Iftakar, B-Ripon Mondol |
| Raj Angad Bawa | 0 (5 balls) | 0 | 0 | 0 | C- MD Fahim, B-Ripon Mondol |
| Kaushal Tambe | 11* Runs (18 balls) | 0 | 1 | 61.11 | Not Out |
Top bowlers and Batsman India – (India U19 117/5, 30.5 overs)
Ravi Kumar 7 overs 14 Runs/3 Wickets
Vicky Ostwal 9 overs 25 Runs/2 Wickets
Angkrish Raghuvanshi 44 Runs faced 65 balls (4s x 7 and 6s x 0, SR 67.69)
Shaikh Rasheed 26 Runs balls faced 59 (4s x 3 and 6s x 0, SR 44.06)
U19 Bangladesh
| | | | | | |
| --- | --- | --- | --- | --- | --- |
| Bangladesh Bowlers | Overs | Maidan | Runs | Wicket | Economy |
| MD Ashiqur Zaman | 6 | 1 | 22 | 0 | 3.66 |
| Tanzim Hasan Sakib | 7 | 1 | 34 | 1 | 4.85 |
| Ripon Mondol | 9 | 1 | 31 | 4 | 3.44 |
| Rakibul Hasan | 8.5 | 2 | 30 | 0 | 3.39 |
Top Bowlers and batsman Bangladesh – (Bangladesh U19 111/10)
Ripon Mondol 9 overs 31Runs/4 Wickets
Tanzim Hasan Sakib 7 overs 34 Runs/1Wicket
SM Mehrob 30 R (48 b) 62.50 SR (4s x 4 boundaries and 6s x 0)
Aich Mollah 17 R (48 b), 35.41 SR (4s x 0 and 6s x 1)
Read this